That scene in the Mike Judge film,
"Idiocracy"
where a large gentle dude stands at the doors to Costco emptily reiterating the soul crushing phrase, "Welcome to Costco. I love you," over and over and over again. His glazed eyes, staring into the void, dulled senses by the definace of his monotonous reality.
Welcome to my "About Me" page. I love you.
I guess I՚ll start off with a list of things I have trouble writing about, in no particular order, and go from there...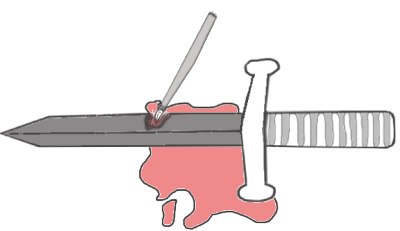 /////////// old code to toss - (/table) (table width="100%" cellpadding="40")>
//////////////////// Sectioning for reading> //////////////////// Sectioning for reading> //////////////////// Sectioning for reading>
List of least favorite things to write include -

👎 Resumes
👎 Cover letters
👎 Writing about myself

And here's a list of things I generally enjoy -

👍 Petting cats
👍 Writing about almost anything, but myself
👍 Riding my bike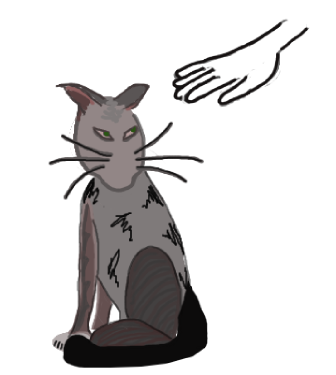 On the real, welcome to my "About Me." I get anxiety writing these things because I worry about wasting everyone՚s time with ramblings but if you՚re here, then you՚re clearly committed.

A quick rundown begins with my current personal life goal - to ride for the "AIDS Ride" between LA and San Francisco. Pushing my body՚s limit is meditative. Some short facts - I spent my childhood growing up between Detroit, Europe, the East Coast, the Deep South, and the Midwest. I՚ve spent my adulthood in California. I also grew up as a child abuse survivor.

Professionally - Roughly two-decades worth...

What I՚m most proud of falls under titles like Lead Researcher, Associate Producer, Lead Organizer, and Staff/Freelance Writer.

Research:
In my early years, I researched data and did deep investigative work with the Better Government Association where we dumped the corrupt career of Chicago politician, John Stroger for embezzling campaign funds, worked on outing Mayor Richard Daley՚s nepotistic Hired Truck scandal, and organized press conferences and galas with the likes of Helen Thomas and even Eliot Spitzer. (Disclaimer: Before Spitzer went down in infamy.)

Producer:
I spent years juggling four community affairs programs, one childrens show, one entertainment web series, the illustrious Svengoolie Show, and two to three sports shows for WCIU Channel 26. I wore many hats in that TV station but the main hat was Associate Producer for a local Chicago show called '26 N Halsted.'

Production Assistant:
Outside of deep Chicago politics I spent a semester in college running the "behind the scenes" operations for the Jerry Springer Show. I have so many unsavory memories from that job. So many... ***staring off, blankly.***

More Research:
Later on I began work in Los Angeles politics and community policy. I've lead research to challenge the State of California's unconstitutional treatment of family members of prisoners. I contributed research towards winning a seat for Sheila Kuehl, one of LA County's first lesbian commissioners. And I did some deep secret research which lead to LA՚s first air traffic bill in over 40-years.

Organizer & Writer:
Outside of the conventional, I՚ve also worked in community events like organizing 40 volunteers and 640 participants to run across Chicago for a subversive city wide foot race. I՚ve volunteered in funding and volunteer management for the last five-years for the largest Zine Festival in the U.S.. I spent 10-months writing 3,500 words a day for an online publication targeting mostly men between 18-34. And I ran a million dollar educational center for preventive health care and yoga, adding 25% growth a year.

So at the end of this "About Me" ...
I՚d like to say hello and thanks for taking some time to get to know me. Im a producer, writer/researcher, and manager with a focus in community affairs, community health, and human rights and I am always, always looking for work.
//////////////////// Sectioning for reading>